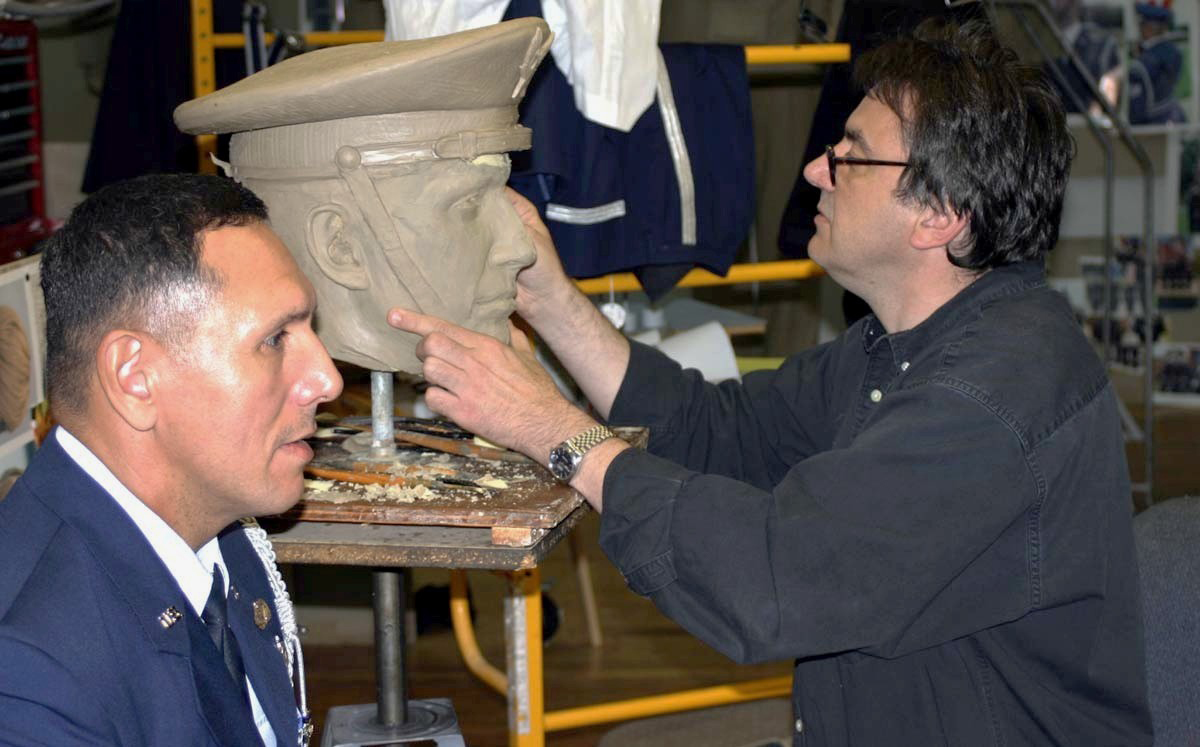 From the Studio Through the Foundry
For most of his professional career Zenos Frudakis has cast his work with Laran Bronze Foundry in Chester, Pennsylvania. Created by brothers Larry and Randy Welker of Shippensburg, Pennsylvania, and Larry's wife Diane, Laran Bronze, housed in the former Sun Ship Building, is a full-service fine art foundry.
Work created by Zenos is cast by the lost wax method. Zenos works very carefully with the foundry to ensure the quality of the work from beginning to end, from mold-making through the patina (external coloring of bronze).